&copy 1999 - 2020
smokeyroom / lick it back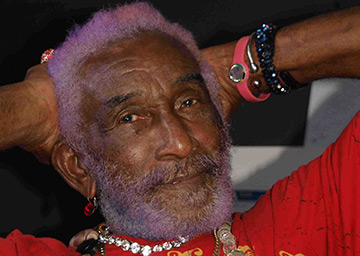 N

ow 80 years old Lee Perry is still performing, still releasing music and his massive archive is still yielding treasures. He is an elder statesman of Jamaican music and a powerful cultural icon in an ever more uniform and produced musical landscape.
Perry was there as Jamaican music staggered blinking out of Sound System culture that played US R'n'B – especially from New Orleans – and locally produced Mento, in the early 1960's. Perry started out as a vocalist of sides that focused mainly on either covers of R'n'B hits or tunes that were in the mento of tradition of singing about sex with a sauce and indelicacy that tourists had enjoyed for decades. Perry rode the musical wave that was Ska and rock steady as an artist but made first major impact in the late 1960's as Reggae itself developed and spread to the UK where the Trojan label and associated imprints released hundreds of Lee Perry productions.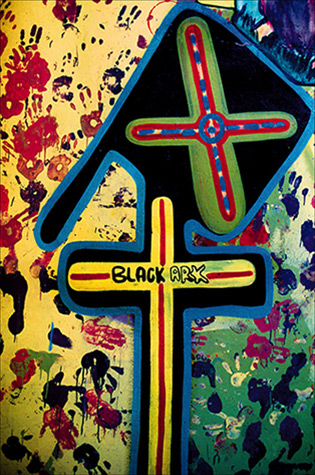 Perry, as The Upsetter, struck out as an independent producer. It was to be the start of an enormously productive decade during which Perry released huge amounts of music and was in the vanguard of creating my types of music that last to this day.
From JA & UK Chart hits to helping Bob Marley find his voice, to being at the cutting edge of the creation of dub music and beyond, Perry burned bright in the fermented that was the reggae music scene of the 1970's. His Black Ark Studio proved not only to be the birthplace of a signature sound but it caught the spiritual Zeitgeist of the cultural religion of Rastafari and a thousand tales of days filled with a creative buzz driven by belief, rum and spliffs.
It's been over 35 years since the Studio shut its doors but still music from those halcyon days surfaces. During these years Perry overcame his personal demons and built a new career as jester in chief of Reggae and became a firm favourite on the Festival scene and despite his lifestyle out lived many of his contemporaries.


For over a decade, a group of hard core Perry fans have sought to build a complete catalogue of this mans recorded opus: both as artist and producer. The latest update of this online discography is a cooperated effort by Smokeyroom and Lick It Back, involving friends from different corners of the world. All Perry heads of the highest order.
Even after all the man hours of research and endeavour you will see a section called What About? – this is for tunes where we just don't know, or where others have seen a link that we argue is there. Most arise from the period of the Black Ark in 1974/5 when the studio was being used by many 'sufferers' for little one-a-way singles and now we just have our ears to judge whether Perry was involved.

This website is not a finished product, but an ongoing project: a dedicated effort at the impossible task of cataloguing and connecting the entire output of Lee Perry's creative genius.
With work, it will continue to grow in both content and utility; in the meanwhile, hopefully you will enjoy, be educated by, and perhaps even contribute to the knowledge gathered here.
You too can now join in the debate by sharing your thoughts on some of the tunes via the comment boxes.
You can also join us on Facebook in our Upsetter Riddim Shower group, where you can share your thoughts, ideas and tunes with other Scratch fans.








Jeremy & Ron